#3. To: WWG1WWA, Glenn Youngkin, Winsome Sears (#1)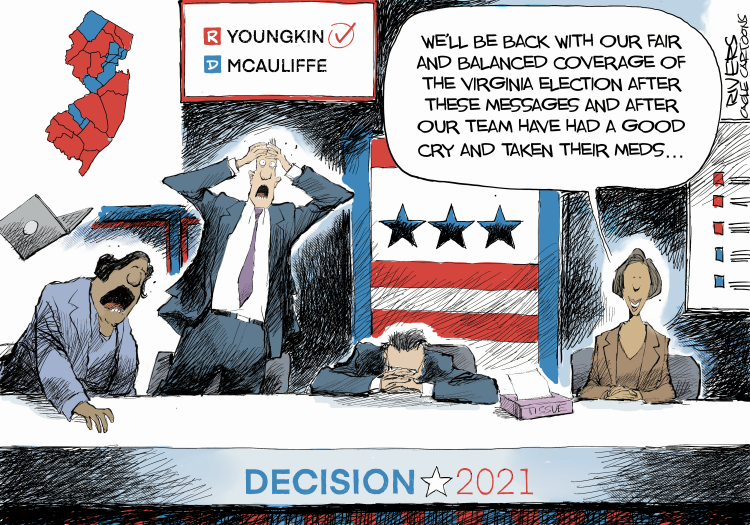 I KNOW Glenn Youngkin quite well and he is TheDonald minus the Orange Hair, the Obnoxious Tweetz, and the relatively thin skin...
but I REALLY KNOW the new Lt. Governor, Winsome Sears.
I was there at her first Strategy session at a Chinese restaurant in the shopping center across the street
from the Stratford Hills Shopping Center on Forest Hill Blvd just off the Powhite Parkway
South as soon as you cross the bridge over the James River.
There were five us us, including Winsomez campaign manager and Winsome...
and I told this young lady running for the House of Delegatez, if she played her cards right, she could be
"The First Elected Black Female elected-Governor in American History!!"
Now I'm doubling down and saying that not only will this inestimable and irrepressible ex-Marine and Reagan Conservative
be Virginia's next Governor in 2025, but --if she plays her cardz right--Ms. Sears SHALL BE
"The First Black Female elected-POTUS in American History"**
Quite SincereLEE...MUD33
**One caveat...I do NOT think Ms. Sears was BORN IN AMERICA...
but neither was Barack Obama and they let him be POTUS.
Mudboy Slim posted on 2021-11-08 11:03:17 ET (1 image) Reply Untrace Trace Private Reply
---
Replies to Comment # 3.
---
There are no replies to Comment # 3.
---
End Trace Mode for Comment # 3.
Top • Page Up • Full Thread • Page Down • Bottom/Latest