Willingly ignorant.

This says it all:
It says nothing at all.
It simply shows two words you took out of context.
Gatlin: I figure if what is in there is important, then I will discover it anyway in my constant scan for news.

If I don't run across it – I must conclude it was either only opinion, perception or speculation – which I deal with none.
That is true.
You repeating it does not make it untrue – It even emphasizes and substantiates it more.
Constant scan for news, huh?
What is the "huh" for – Can you show in any way that I do not?
All you can do Gatlin and what you have been doing all along is to side with the liberal Mockingbird media as they and you attempt to undermine the President while he and his legal team are working around the clock to expose this rampant corruption.
Bullshit.
All I can do is to repeatedly ask to be shown firm evidence of fraud that prevented Trump from being elected. No one can do that. And since no once can, all they have to offer is a barrage of personal attacks of the nature you are undertaking now.
Surrendering to the enemy is apparently what you have decided to do here.
Asking for facts is "surrendering to the enemy" – How so?
Your egotistical bloviating about your military experience …
What did you do at Udorn RTAFB and what rank did you hold?
… pales in relevance to what you have become today...a coward …
I am called "a coward" because I simply ask for proof?
That makes no sense.
It does however again reinforce my statement that is lieu of proof – all yu can do is launch into a person attack.
Which, of course – does nothing …
.. happily ceding the nation to socialism ..
Oh, such drama.
How is me asking for proof "ceding the nation to socialism?"
Explain, please …
… and refusing to support your Commander in Chief …
I support him when he is right – I am however no "blind loyalist" when he is wrong.
Are you a "blind loyalist" when he is wrong?
If so – Then why?
… one whom you so vigorously supported - until this …
See my comment above.
… his investigating and exposing election fraud …
Exactly where has he "exposed election fraud" that will overturn the election?
That's what I have been asking all along.
Then you turn on him like a rabid dog while raising the white flag of surrender.
Take off your "drama queen dress" and get on to facts.
And show me where election fraud cause Trump to lose the election.
Remember these words Tater? These are your words in fact: Kp> I will support whatever he rationally decides to do – I will however not support him continuing to make an ass of himself and possibly hurting the Republicans.

Not only is he "making an ass of himself", but in your highly esteemed medical opinion, Trump is acting irrationally by pursuing every legal channel to bring this to the light.
I remember those words, like I wrote them yesterday – Wait, I did, or was it theday before?
Thank you for emphasizing them again – You are a most gracious person.
"Shame on me" for what?
If insisting that facts be provided to support allegations – then I will proudly wear that cloak.
And the award for the best performance in drama on the thread – goes to …
DECKARD …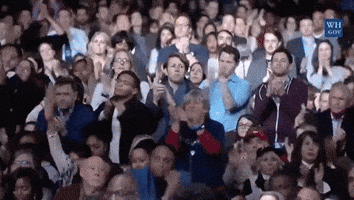 … BRAVO – BRAVO – BRAVO …