Title: Marxists Show Up to Christian Prayer Rally at St. Louis Statue, Demand Removal of Statue of Catholic Saint (VIDEOS)
Source: Gateway Pundit
URL Source: https://www.thegatewaypundit.com/20 ... -statue-catholic-saint-videos/
Published: Jun 27, 2020
Author: Jim Hoft
Post Date: 2020-06-27 15:11:16 by Deckard
Keywords: None
Views: 123

The Gateway Pundit announced a prayer rally on Saturday at the iconic St. Louis Statue on Art Hill in Forest Park.
We planned the rally because there is currently a petition by local leftist and radical Umar Lee to remove this beautiful landmark in St. Louis City.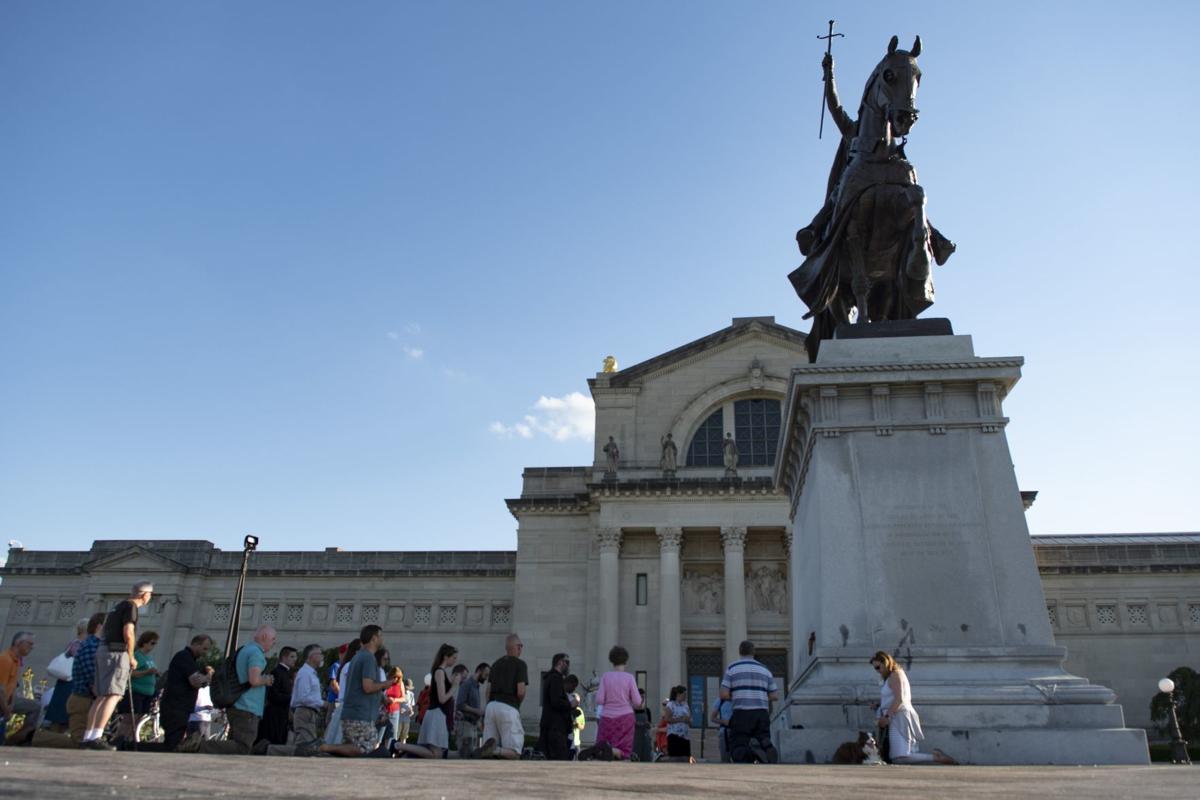 And like clockwork Islamist Umar Lee and the left smeared TGP and Christians who planned on attending the prayer rally as "white nationalists."
On Friday, in the most egregious attack on this rally yet, St. Louis City Treasurer Tishaura Jones posted several tweets attacking Mayor Krewson and labeling local Christians "KKK" for holding a prayer rally to save the St. Louis statue in Forest Park.
So now white Christians gathering in prayer are considered Ku Klux Klan members by the radical, hate-filled treasurer.
Marxist protesters showed up to the prayer rally on Saturday.
"Take it down! Take it down!" the Marxist protesters chanted.
WATCH:
(2 images)