Title: (Black) Gunman With Scoped Rifle Kills (White) Elderly Couple Visiting Son's Grave, Media Yawns
Source: Information Liberation
URL Source: https://www.informationliberation.com/?id=61444
Published: May 16, 2020
Author: Chris Menahan
Post Date: 2020-05-16 20:45:32 by Deckard
Keywords: None
Views: 146
Comments: 21

ABC News, NBC News, CNN and The New York Times spent an entire week headlining the shooting of Ahmaud Arbery and playing up the racial angle but they've all ignored the shocking murder of an elderly white couple by 29-year-old Sheldon C. Francis -- which many suspect may have been a racial "revenge" murder for Arbery.



From National File, "Gunman With Scoped Rifle Hunts, Kills Elderly Couple Visiting Son's Grave":
An elderly couple who were visiting the grave of their son, who had suffered from Down's Syndrome, were shot in cold blood by a man with a scoped rifle.

The Maryland couple, in their mid-eighties, were gunned down at a Bear, Delaware, graveyard in a merciless unprovoked attack.

The New York Post reports that the gunman, identified as Sheldon C. Francis, 29, from Middleton, was found dead by authorities following the shooting.

A black-clad Francis had gunned down the couple from Elkton on Friday morning, killing the woman later identified as Lidia Marino, 85, at the scene, while the husband later identified as Paul C. Marino, 86, died a day later in hospital.
The Red Elephants shared more details on the story over the weekend after getting a tip from a local source.



From The Red Elephants:
"He's 29. And no connection (to the victims) at all," [the source said.] He was wearing a black hoodie black pants, black mask, hood up, black gloves, black boots."

"I know the guy had a lot of ammo. It seems as if he set himself up in the ditches with ammo because the police were saying that their drone could see him but they couldn't get eyes on him. He had to have planned this for a while because most people don't know those woods like that."
"Social media posts from Sheldon suggest that he was particularly troubled by the killing of Ahmaud Arbery," MTO News reported. "And authorities are now exploring whether the cemetery shooting may have been racially motivated."

MTO News' reporting has not been confirmed yet by police and it appears any social media accounts he may have had have been scrubbed.

On Wednesday afternoon, I searched the archives of ABC News, NBC News, CNN and The New York Times for "Sheldon C. Francis" and "Sheldon Francis" and found zero stories on the case.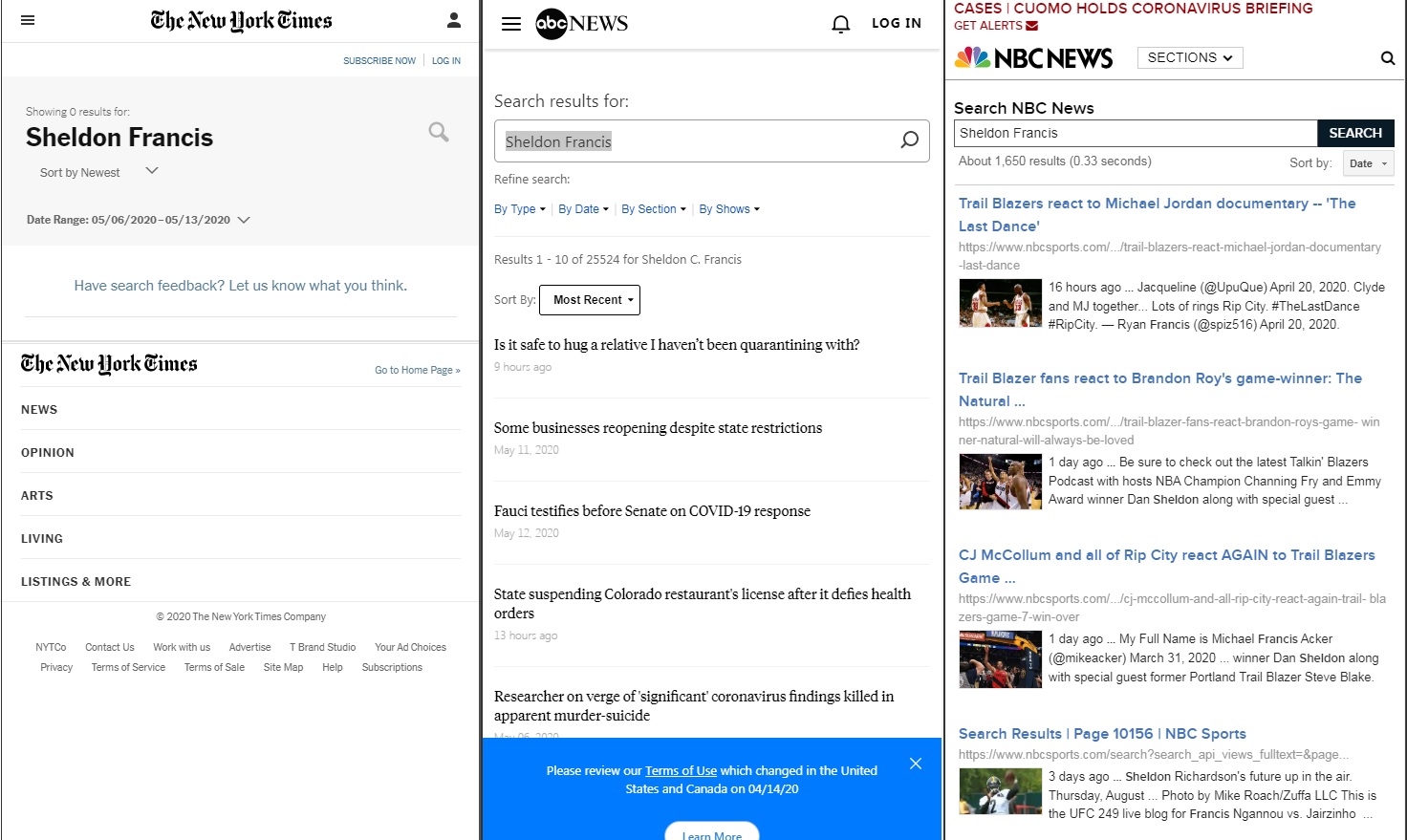 Local CBS News affiliates covered the shooting but CBSNews.com did not.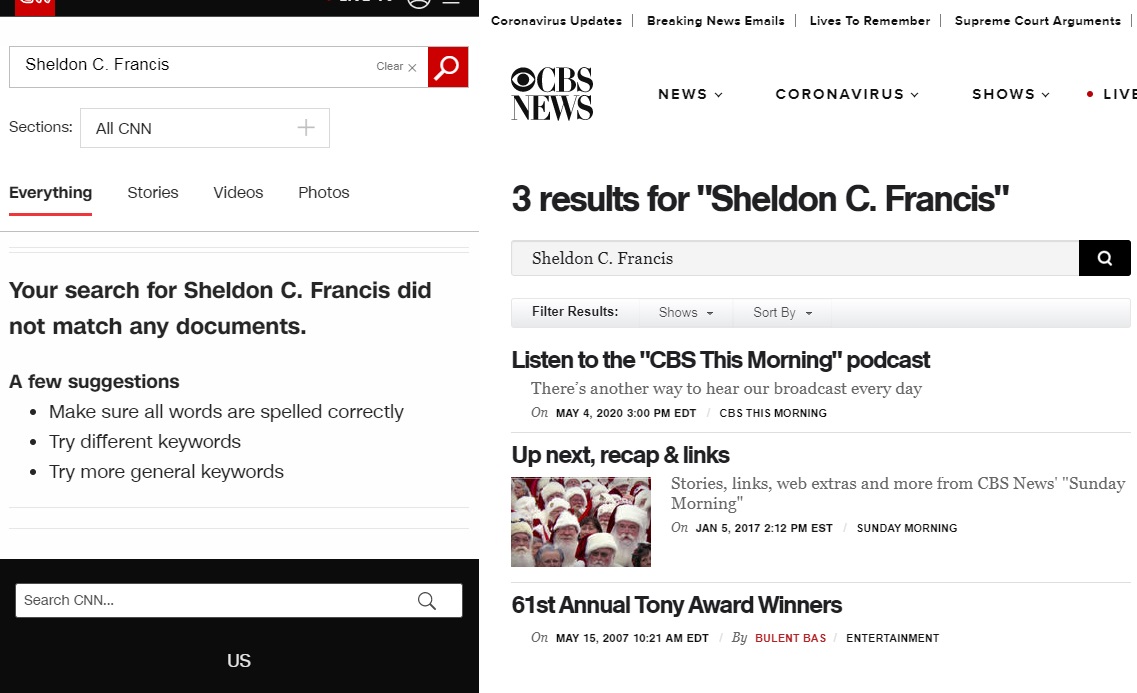 "Imagine that the circumstances were reversed and if on Friday a young white man had hunted down an elderly black couple visiting their son's grave at a veterans' cemetery," Steve Sailer said in a column on Taki Mag.

"The national media would be in full cry over this racist atrocity," he said. "President Trump would attend the funeral. The prestige press would demand that whatever web sources of information and opinion the gunman had followed should be, First Amendment or not, permanently exterminated."

Sailer continued: "But what happens when it's The Megaphone itself that may have egged on the killer? For example, a search of the New York Times archives finds 104 articles mentioning the name of Ahmaud Arbery so far just in the month of May. That's even more saturation coverage than the Times normally devotes to late-breaking developments in the Emmett Till case."

"The possibility that the cemetery killer was inspired to shoot some random whites by the enormous media hoopla over the still-ambiguous death of Arbery is not something that the prestige press is rushing to look into."

Though the case was covered in a few local news outlets, the national media has effectively instituted a near-total media blackout.

Instead, such as in the case of the New York Times on Tuesday, they've chosen to headline stories about the supposed "racism" of jogging.





Follow InformationLiberation on Twitter, Facebook, Gab and Minds.


(3 images)