Buffalo Police Seriously Injure 75-Year-Old Man During Protest
The Carrie Nations: "Find It" (Obscure '60s Psych Rock from "Valley of The Dolls")
Take Your Favorite Kids To a Playground This Weekend
Free Convertible Teslas (Tesla Model 3 crashes into overturned truck on highway)
Armed Patriots patrol Coeur d'Alene
How to fight back against antifa rioters without using violence
CNN: White Children 'Don't Deserve Innocence'
Joel Osteen Joins Paula White, Tony Evans And Other High-Level Laodicean Church Hirelings To March In Solidarity With Black Lives Matter
David Dees, CT artist, 1957-2020
Leftist rioters coming for you
11 "Modern Antiques" Kids Today Have Never Seen
Tucker Carlson: This Is How Nations Collapse (a long but worthy read)
The Truth About Police Violence and Race
NBA announcer Grant Napear fired over 'All Lives Matter' comment
"WE'RE ON YOUR SIDE! WE'RE ON YOUR SIDE" Hilarious!
'He Did Not Pray': Fallout Grows From Trump's Photo-Op At St. John's Church
Israeli scientists dig up cannabis traces in ancient temple
The Epitome of Rioting Irony and Ignorance in One Tweet
George Floyd Endgame: Martial Law and a Police State
(Martial Law) "Light Em Up!" Minneapolis PD and National Guard Do A Street Sweep During Curfew
Salt Lake City cops shove down an elderly man with a cane for moving too slowly
They call him Martin Looter Kang (Looters loot from other looters to get more loot)
White People, Portland Cops Take a Knee to Ask Forgiveness For "Racism"
Trump deploys US military to restore order in Washington, DC & says he'll do the same EVERYWHERE if local govts fail
Is It One Gigantic Psy-Op? George Floyd's Coroner Was Also Jeffrey Epstein's
It Don't Make Any Damn Sense (Must Watch)
Minneapolis Rioters Attack Tanker Truck, Rip Driver Out and Beat Him, Driver arrested
New York woman attacked outside business in disturbing video as looting, rioting grip Rochester, report says
Minneapolis Police will fine, cite looters
The Pandemic Is the Right Time to Defund the Police
Teen rushed to hospital with hammer stuck in head after random attack
The Incredible Story of the US Army's Earth-Shaking, Off-Road Land Trains
PLACING BRICK PILES FOR RIOTERS TO DESTROY BUILDINGS IN DALLAS!
Fear and Uncertainty: The Modern-Day Cult of Corona.
Watch SpaceX Falcon 9 and Dragon rocket launch
China reveals plan for 'Heavenly Palace' space station to rival ISS
'Rich Mitch' Gets Scorched In GOP Ad
THE ENEMY WITHIN: Ilhan Omar's CUNT of a Daughter Retweets List Of "Supplies" Needed For Minneapolis Riot
According to Attorney the DNI Allegedly Has Call Records Between Seth Rich and WikiLeaks – It's Now Presumed Brennan's CIA Was More Involved Than We Thought
Power Freaks Losing Control As Public Laughs At Coronavirus Lockdowns
A Women Gets Her Contact Tracer Certificates and Tells All
Why You Might Rent Yourself A Mustang This Weekend
Minneapolis Riots Are a Reminder that Police Don't Protect You or Your Property
Arkansas Can't Secure Financial Assistance Site So Governor Asa Hutchinson Decides To Call The Person Discovering The Breach A Criminal
NBC Bans Reporters From Using The Word 'Riot' In Coverage Of Minnesota Riots
Police Investigate 7-Year-Old's Toy Gun After Zoom Call
---
Status: Not Logged In; Sign In
United States News
See other United States News Articles
Title: Neocons Seethe Over Claim Rand Paul, Tucker Carlson Pushing For Trump to Appoint Col. Douglas Macgregor
Source: Information Liberation
URL Source: https://www.informationliberation.com/?id=61360
Published: Apr 8, 2020
Author: Chris Menahan
Post Date: 2020-04-08 14:11:11 by Deckard
Keywords: None
Views: 42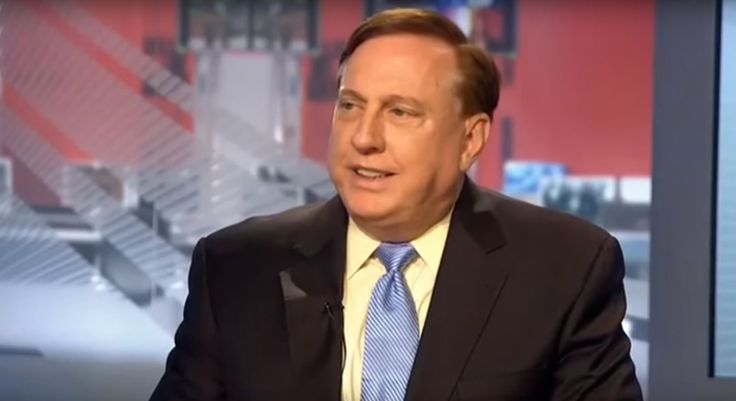 Neocons are seething over reports that Senator Rand Paul and Fox News host Tucker Carlson are allegedly lobbying President Trump to pick the heroic retired Colonel Douglas Macgregor to replace ousted Defense Department official John Rood.

As is to be expected, the Paul Singer-funded neocon propaganda outlet the Washington Free Beacon went straight to demonizing Col. Macgregor as an antisemite because of his support for an America First foreign policy.

From Free Beacon, "Isolationist Allies Push Trump to Tap Obscure Colonel for Pentagon Post: Potential pick warned American Jews control policy, claimed Iran is not a threat":

Two prominent Trump administration allies are lobbying the president to tap retired Col. Douglas Macgregor as a top Pentagon policy official, setting up what could become be a contentious confirmation fight focused on Macgregor's history of controversial claims about American Jews and their alleged influence over the media and U.S. government.

Fox News host Tucker Carlson and Sen. Rand Paul (R., Ky.) have urged Trump to nominate Macgregor to replace John Rood, the Defense Department's top policy official, who was ousted in February.

While Macgregor, a frequent guest on Carlson's primetime television program, shares Carlson's skepticism towards the Trump administration's Iran policy, it is his views on Jews that are most likely to threaten his potential nomination [...]

In a wide-ranging 2012 interview circulating among national security insiders, for example, Macgregor insisted that "neocons" are "making decisions in Washington that in their minds are beneficial to a foreign power and are not necessarily good for the American people or the United States."

"It is a mistake to insist, as I increasingly hear from people, that 'all Jews are somehow or another unconditional supporters of whatever the Israeli state wants to do regardless of what is in American interest," MacGregor told the Daily Bell. "That's simply not true. What you have are numbers of people who call themselves neocons. They operate in a variety of settings in the government and in the media, and they support or advocate, for all intents and purposes, unconditional support for whatever the Israeli government wants to do. They are no means the majority and they are by no means representative of what I would call Americans who happen to be Jewish."

[...] Paul adviser Doug Stafford told the Washington Free Beacon Macgregor would fit well in Trump's "America First" administration. "Senator Paul has always suggested to President Trump that he fill more foreign policy spots with people who agree with his foreign policy," Stafford said. "Colonel Macgregor agrees with President Trump and his America First policies."

[...] After publication, Tucker Carlson told the Free Beacon he has not spoke to President Trump about Col. Douglas Macgregor.
Maybe the fact they're so pressed to demonize Macgregor signals there's actually a chance Trump could make a solid appointment for a change. (1 image)

Post Comment Private Reply Ignore Thread
---