Status: Not Logged In; Sign In
United States News
See other United States News Articles
Title: Jeffrey Epstein's Wikipedia Page Stealth-Edited To Remove Ties To Democrats
Source: Zero Hedge
URL Source: https://www.zerohedge.com/news/2019 ... h-edited-remove-ties-democrats
Published: Jul 9, 2019
Author: Tyler Durden
Post Date: 2019-07-10 09:21:21 by Deckard
Keywords: None
Views: 72
Comments: 1

In the wake of Jeffrey Epstein's weekend arrest, an observant Twitter user noticed that someone has edited the billionaire pedophile's Wikipedia page to remove all mention of Democrats who have flown on the "Lolita Express" - the nickname given to his private Boeing 727 jet which was reportedly outfitted with a bed.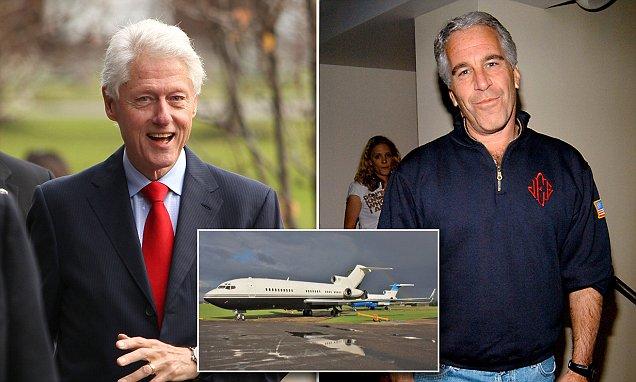 On Sunday, the sentence "Epstein flew Bill Clinton, Kevin Spacey, and Chris Tucker to Africa in his private jet. Flight records show Bill Clinton flew on Epstein's plane 26 times" (a charge Clinton denied on Monday, claiming it was only four times).
A reference to having 'attended parties' with Donald Trump was left untouched.
Seems Wikipedia has altered Epstein's bio already. First screenshot of Epstein's bio was at 8:27 a.m. The 2nd was at 10:30 a.m. omitting Bill Clinton & Spacy yet leaving Trump! That is frightening. Same exact bio of Epstein, different times.
(3 images)
Post Comment Private Reply Ignore Thread
---
Top

•

Page Up

•

Full Thread

•

Page Down

• Bottom/Latest
#1. To: Deckard (#0)
So edit it back again. Everybody knows Wikipedia is unreliable.
How about renaming the site Wikipedophilia and see how they like THAT?
Hank Rearden posted on 2019-07-10 10:49:13 ET Reply Trace Private Reply
---
Top • Page Up • Full Thread • Page Down • Bottom/Latest