SiTuaTion UpdaTe – Dec. 4th – Offensive cyber warfare mechanisms acTivaTed ... elecTion ouTcome now bending Toward ---naTional defense scenario
Hunter Biden Laptop Store Owner Speaks Out After Going Into Hiding
Firm That Owns Dominion Voting Systems Received $400 Million From Swiss Bank Account Funded by Communist Chinese Gov & Companies Before Election
Van Morrison, Eric Clapton Enrage the Media
'Wake up! Stand up! This is America!': Restaurant owner interrupts news broadcast, urges resistance to COVID-19 state 'tyranny'
What's Up, Ruby?… BREAKING: Crooked Operative Filmed Pulling Out Suitcases of Ballots in Georgia After the Room Was Cleared Because of a So-Called Burst Pipe IS IDENTIFIED
Tucker Carlson: 'We've Been Lied to' About Coronavirus — 'A Global Fraud that Began Long Before Election Day
Renowned scientist tells Laura Ingraham the Covid-19 vaccine is 'downright dangerous' and will send you 'to your doom'
Episode 1205 Scott Adams: I Tell You How Democrats Pulled off the Perfect (Alleged!) Crime
Leaked video Shows China Forging US Ballots; Will Trump Use Martial Law? | Eye Opener
Investigation of 100-Ballot Sample in Arizona Finds 3% of the Ballots Were Deemed Fraudulent in Favor of Joe Biden – Larger Audit Granted By Court
What Do Communist Brainwashing Techniques And COVID-19 Have In Common?
Faggot lover and possible pedophile Joe Biden Urges Americans to Limit Holiday Travel due to Coronavirus
WE GOT IT! — Col. Waldron Confirms US Has a Copy of the Election Night Data 'Traffic and Packets' Sent Overseas to Frankfurt!
Nevada 'fraud': 1,500 'dead' voters, 42,248 voted 'multiple times,' RV camps as 'homes'
Video: Pope Francis Takes Off The Mask, Says Christianity Never Recognized Private Property As A Right
PRINCE CARPING Prince Harry suggests Covid was 'punishment from Mother Nature' as he launches new Netflix-style nature channel
Neuroscience Says Doing This 1 Thing Makes You Just as Happy as Eating 2,000 Chocolate Bars
Lawmakers bristle after Trump threatens defense bill veto
Newsmax Rises On Wave Of Resentment Toward Media — Especially Fox News
What No One Is Saying About The Lockdowns
CBC Journalist Brags About Ratting Out Worshippers at Church
Dr Mark McDonald talks about his patients and how fear is effecting our country. from The Front;ine Doctor's Summit
Episode 1203 Scott Adams: Biden's Foot, Data Anomalies, Opening Schools, Who Took the Utah Monolith?
"Pandemic is Over" – Former Pfizer Chief Science Officer Says "Second Wave" Faked On False-Positive COVID Tests
Johns Hopkins study explodes COVID death hoax; it's re-labeling on a grand scale
A compilation of twenty alleged election 'facts' that don't pass the smell test
Arizona witness: Truck loads of ballots kept coming in for 10 days after elections officials thought they were done counting votes
Watch a Dominion Representative at Gwinnett County Election Central, responsible for tabulating ballots and certifying results, download data to a USB from the Election Management Server, plug it into a laptop, manipulate the data, then palm the USB.
Don't Want to Eat Cows? Try "Ethical Cannibalism" Instead
Saudi Journalist In Message To Iran Following Normalization Agreements With Israel: Iran, Not Israel, Is The Enemy Of The Arabs, Destabilizes The Region
Down balloT ... proves --- DemocraTs cheaTed
Catch and Cook your own food (Trout Catch Clean Cook) - Ep 4
LIVE: Arizona State Legislature Holds Public Hearing on 2020 Election
I bought a voting machine....then I hacked it.
Episode 1201 Scott Adams: Watch Me Monetize My Dumbest Critics While Discussing Election Allegations
Trump Reportedly Planning To Announce 2024 Run During Biden's Inauguration…
Candace Owens Challenges Facebook 'Fact-Checker' and Wins: 'They Lied for Democrats'
"I'm Going to Use 125% of My Energy to Do It" – President Trump Vows to Reveal Massive Voter Fraud and Overturn Results in 2020 Election (VIDEO)
New: FBI requests files of people voting 'in multiple states'
Update: Data Analyst Says Election Findings Could 'Easily' Overturn Results in Three States
Trump Says He's 'Ashamed' to Have Endorsed Georgia Gov. Brian Kemp
BREAKING UPDATE: Judge Timothy Batten Issues Order to Freeze All Dominion Machines in Georgia!
Trump on Election Fraud: The DOJ and FBI Are 'Missing in Action'
Situation Update - Nov. 27th - DoD vs. CIA firefight in Frankfurt as covert war against the deep state RAGES across the globe
SCOTUS: Democrat Gov. Cuomo's Coronavirus Restrictions on Houses of Worship Violate First Amendment Rights
Supreme Court Says New York Can't Limit Attendance In Houses of Worship Due To COVID
Kyle Rittenhouse FINALLY Released on $2 Million Cash Bond
---
Status: Not Logged In; Sign In
Religion
See other Religion Articles
Title: Progressive Thanksgiving Prayer: Blessing of the Taxes
Source: The People's Cube
URL Source: http://www.thepeoplescube.com/curre ... essing-of-the-taxes-t1590.html
Published: Nov 21, 2007
Author: Groupthink
Post Date: 2011-11-26 07:42:08 by Happy Quanzaa
Keywords: Obama-doms-ding-dong, Taxes, 1%, 99%, Eat The Rich!
Views: 280

This year's secular Thanksgiving prayer was written by the People's Economist Professor Kurgman, PhD,PhD,PhD
As much as I abhor Christianity, I occasionally attend progressive churches in my community - as long as the pastor expounds on socialism and its variants like environmental causes, and the rights of the oppressed masses of gays, wymyn, African-Americans, Palestinians, Hugo Chavez, and Hezbollah. Our local pastor, thank Lenin, rarely talks about anything else. He even asked me, a Marxist, to compose a prayer for this week's Thanksgiving sermon. Now, everybody knows that Thanksgiving observance does nothing more than perpetuate the Holocaust of the Native American. What positive meaning could be found in such a grotesquely shameful holiday? Well, my admirable laser-sharp mind of an economist with three PhDs immediately found a brilliant, socially significant answer.
~
Blessing of the Government Taxes

Let me, Dear God, shift the paradigm on this Thanksgiving and blissfully give thanks for the gift of government, and thank the government for the gift of taxes. Bless my taxes, O God! Give me peace of mind as I rejoice in filling out forms and returning money to its rightful owner, the government. Keep me joyous, I pray, as I write out those checks. Yea, Lord, we know that there is little reason to be joyous with this Administration's imperialism and impending rape of the Iranian peaceful energy program, but the thought of a new tax year still brings to us a swelling tear of joy. And whisper to me, Lord, all the good reasons that I send my money to my government every year.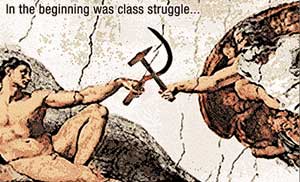 Raise my awareness to the fact that I could not write this prayer, and would be a barely-functioning illiterate living in the gutter, if I had not received a free tax-subsidized education; my parents could not have afforded both my tuition and their own tax payments, so my tuition was supplied, at no expense to anyone, by the government. Remind me of how my mind has been so wondrously calibrated by our free public schools!
Gently show me that the Internet, through which I send this prayer to others, was created by committees of civil servants. Help me to recall that my freedom to pray as I wish was purchased with tax dollars that paid for dairy price supports. Quietly kiss me as you raise my awareness that the only deserving people, the most noble among us, are those who subsist on government programs -- paid for with our taxes. My Lord my God, fondle me as you energize me with the hopefulness of higher taxes that can pay for an even more effective Internal Revenue service, which in turn can collect even more taxes for an even more effective Internal Revenue Service, which will culminate in an ecstatic spiral of an all-encompassing tax-collecting mechanism that will be accountable to no one except to the spirit of economic justice.

Reveal to me, Lord, in my mind's eye, the public health workers, the regulators of the environment and of commerce, the employees of the Department of Energy, and the Department of Health and Human Services, and the Department of Education, and the Administration for Children and Families, and the Minerals Management Service, and the Rural Business-Cooperative Service, and the Minority Business Development Agency , and the Japan-United States Friendship Commission , and the Government National Mortgage Association, and the Housing and Urban Development Department, and the Committee for the Implementation of Textile Agreements, and the Institute of Peace, and the Bureau of International Labor Affairs, and the Tennessee Valley Authority, and the Small Business Administration, and the Superfund Basic Research Program , and the President's Commission on Moon, Mars and Beyond, and the Office of Refugee Resettlement, and the Office of Thrift Supervision, and the Occupational Safety and Health Review Commission , and the Citizens' Stamp Advisory Committee , and the Susquehanna River Basin Commission, and the Stennis Center for Public Service, and the Saint Lawrence Seaway Development Corporation , and the Peace Corps, and the Office of Public and Indian Housing, and the President's Council on Integrity and Efficiency, and the National Bipartisan Commission on the Future of Medicare, and the National Interagency Fire Center, and the Northwest Power Planning Council, and the Multifamily Housing Office , and the Federal Laboratory Consortium for Technology Transfer, and especially the Internal Revenue Service, and all the other things that my taxes and your taxes make possible.

And please, Lord, remind my brothers and sisters that they should liquidate their savings accounts and mutual funds, bonds and CDs, so that they too can be forced to turn it over to the greatest bargain of all that is Social Security. Educate me, Dear One, of how difficult life was for the sick and elderly before they paid throughout their entire careers, with threat of imprisonment, 14% of their wages for the iron-clad guarantees of Social Security. Please, Lord, make everyone realize that there is no investment more secure, and none that gives such a generous return, as Social Security.

Tax the rich. Sicken the healthy. Scar the beautiful. Destroy the "successful". Drown the bankers. Blind the stock traders. Cripple the athletes and sever the hands of the musicians.

---



Take me out of my selfishness and give me a spirit of gratitude as I write those tax checks! Remind me of my own virtue as I inform the IRS of cheaters. Inspire me to see that my sacred duty is to serve those who are unable to provide "value" to others, or are unwilling to provide anything for themselves. And that my highest calling is to ensure that others return whatever they have to the Government that You have created.
O Dear One, there are so many ways I wish my taxes could be spent! I'm willing, O Lord, to pay even more in taxes if it would work for the common good: We need a strong government to take back from the rich few and generously give to the many! Lord my God, please put the brakes on commerce, remove all profits from the pigs who "produced" it, and turn it all over to those who deserve it. So, more than ever, dear God, give me the strength and the vision to rise up and press my government to unapologetically take back what is ours. My sacred duty as a spokesperson for the working class can only be fulfilled if we organize, advocate, protest, resist, agitate, and speak truth to power by writing tax checks. I ask for your guidance, God, as I join with others to change the priorities and values of our government, so that they reflect more of our collective will, and my struggle, as expressed through your will.

Lord, you have created all men and wymyn as equals. Any disparity from your plan is an affront to decency. And so I pray, my Dear Lord, that you fulfill your vision for true equality, and remove all excess. In service to you, my Lord, we will not rest until everyone is truly equal. Tax the rich. Sicken the healthy. Scar the beautiful. Destroy the "successful". Drown the bankers. Blind the stock traders. Cripple the athletes and sever the hands of the musicians. Plant carnivorous bacteria in the brains of those who score high on racist "IQ" tests. Deliver wasting diseases to the strong. Starve and stone the executives and managers. Show no mercy to the blood-sucking merchants as they suffer merciless deaths in the searing flames of gargantuan infernos. Smash capitalism and deliver us, Dear One, to our deserved socialist paradise.

May your blessing rest on my Form 1040, dear Lord, and may my taxes well serve you and my fellow citizens! Amen.
(3 images)
Post Comment Private Reply Ignore Thread
---